Welcome to Homan Elementary School, "Home of the Eagles!" Located on historic Joliet Street in Schererville, Indiana.  Since 1866 students in Schererville have come through our doors, and as the town grew, so has our school.  Homan was named after Joseph Homan in 1960 and was later added to the Lake Central School Corporation.  The current building that you see today was constructed in 1991.
The teachers and support personnel are ready to assist you and your child as you embark on the journey of learning.  We hope you as parents will be positively involved in the many opportunities that present themselves each year to further the learning of the students.  By working together, we increase the chances of success for all children.  The staff of Homan School works to meet the educational, social, emotional, and physical needs of each individual.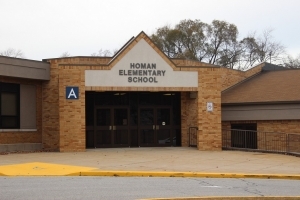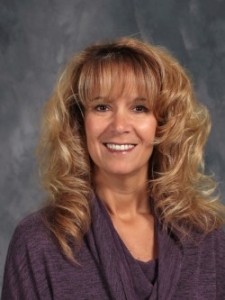 Homan Elementary School
210 East Joliet St.
Schererville, IN 46375
Phone: (219) 322-4451
Fax: (219) 865-4442
---
Principal: Mrs. Kathi Tucker
Mission Statement
The mission of the Lake Central School Corporation, as a family, community, and school partnership, is to ensure that each student becomes a self-directed learner and a contributing, responsible citizen through an instructional delivery system that engages students in achieving their personal best.
● Each individual has dignity and worth.
● Students are our number one priority.
● People are responsible for their actions.
● Excellence will only be achieved through continuous improvement.
● Everyone can learn.
● People learn in different ways and at different rates.
● Teachers are critically important in every student's education.
● Education is a responsibility shared by the students, staff, families, and the entire community.
● School provides a foundation for a lifetime of learning.
● A positive school environment is essential for learning.
● Success builds self-confidence
● Educated and involved citizens are necessary to sustain a democratic society.